Point of view is one of those essential understandings that is easy for students to identify, but harder to analyze for function. The key in teaching point of view to AP® Lit is to consider WHY the author employs the point of view, and what is illuminated (or omitted) because of it.
*AP® is a trademark registered by the College Board, which is not affiliated with, and does not endorse, this website.
Introducing Point of View With Art
In literature, it's called point of view. In art, it's called perspective (I think, having not taken an art class since high school). However, studying the perspective of a painting can be a good warmup for studying point of view in literature.
Consider the story of Daniel in the lions' den, taken from the book of Daniel in the Old Testament. Here are a few different paintings depicting this famous story: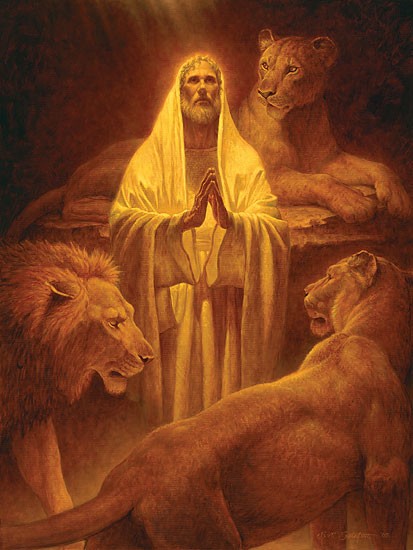 Show each painting to your students and consider the point of view, or perspective, of the viewer. Based on the varying points of view, consider how it affects the painting's tone, conflict, and message.
Focus Text: Misery by Stephen King (excerpt)
A few weeks ago Brian Hannon mentioned using Misery to help students analyze point of view and I was interested immediately. Stephen King is one of my favorite authors and Misery is one of his best books, especially in terms of use in AP® Lit. Brian sent me the excerpt, prompt, and a few follow up questions that he gives to his students, which I didn't modify and will post here.
To access this passage for use in class, I've put it onto a Google Doc. To use it in class, ask your students to read through the passage, analyzing the point of view. Here are a few questions you can pose to your students:
What point of view is employed in this excerpt?
How does the point of view enhance the amount of detail we get about Annie? About Paul?
The AP Lit CED says, "Narrative distance refers to the physical distance, chronological distance, relationships, or emotional investment of the narrator to the events or characters of the narrative." How would you describe the narrative distance between the narrator and the events in the excerpt?
How does Paul's perspective shape the selection of detail and driving tone of this excerpt?
Go back to the Essential Understanding, which asks you to analyze the function of point of view. Why would Stephen King employ this point of view? What does it add to make this excerpt more powerful and unique?
Teacher's Guide
This excerpt uses third person limited point of view, with Paul being the focal character.
We get Paul's perceptions and descriptions of Annie because the point of view is limited to Paul's perspective. We also learn about details, such as the Novril, as he discovers them. Paul could tell us all about himself but instead his narrative centers on Annie's formidable method of captivity and his powerlessness in her hands.
This text employs a close narrative distance between the narrator and the physical and emotional events of the text, although probably not as close as a first person point of view would have.
Paul speaks with a lack of visceral terror and seems sedated or clouded in his retelling. This is likely to portray the effects of the Novril on his recollection. The tone builds in suspicion and terror, but begins in a straightforward, almost meditative manner of comparing Annie to an idol.
The third person limited point of view and straightforward, unemotional tone that drives it makes us feel as Paul does, that he's learning about his situation while he's in the midst of it. Paul is clouded by the Novril so he can't obsess or meditate on his situation for long hours. Instead, his realizations come gradually as the Novril fades and he chooses to share the information with readers.
Suggested Texts for Studying Point of View
Here is a list of suggested short stories or novels to excerpt for studying point of view. Thanks to the educators on the AP® Lit Facebook group for all of the great suggestions!
"A & P" by John Updike
"An Occurrence at Owl Creek Bridge" by Ambrose Bierce
"Hills Like White Elephants" by Ernest Hemingway
"Sonny's Blues" by James Baldwin
"To Build a Fire" by Jack London
"Miss Brill" by Katherine Mansfield
"A Rose for Emily" by William Faulkner
"Girl" by Jamaica Kincaid
"The Last Night of the World" by Ray Bradbury
"White Heron" by Sarah Orne Jewett
"The Tell-Tale Heart" and "Cask of Amontillado" by Edgar Allan Poe
Death of a Salesman by Arthur Miller
"Everyday Use" by Alice Walker
Beloved by Toni Morrison
"The Lottery" and "Charles" by Shirley Jackson
Emma by Jane Austen
"The Yellow Wallpaper" by Charlotte Perkins Gilman
"Cathedral" by Raymond Carver
"Videotape" by Don DeLillo